The Talisman Project has been constructed for people to look at, touch, enter, walk through and wear. Exploring the notion of a talisman - an object believed to exercise protective power – the makers aim to investigate themes of containment, protection and restriction.
The project is an ongoing collaboration between jeweller Mia Straka and designer Roger Kelly, which spans art forms and media in a discussion of values and inter-connectivity.
The Talisman Project was conceived by Mia and Roger Kelly to extend shared concerns from within both artists' individual practices, and to create site specific sculptural works that engage a diverse audience in an interactive experience.
By addressing issues of scale, functionality and the relationship between body and object, the works create an interactive and sensory experience for visitors.
Recently, Mia has evolved to include large-scale sculptural work, installations and collaborations. The works exhibited here are a series of large-scale sculptures, as well as smaller pieces.
Finding shared aesthetic, technical, and conceptual interests, Mia and Roger decided in 2011 to collaborate and create a series of large-scale works investigating the power of the object.
The exhibited pieces draw inspiration from traditional ways of making and woven basket forms; alluding to traditional values and what one chooses to contain and carry with them.
http://www.artgallery.org.nz/exhibitions/talisman-project-mia-straka-roger-kelly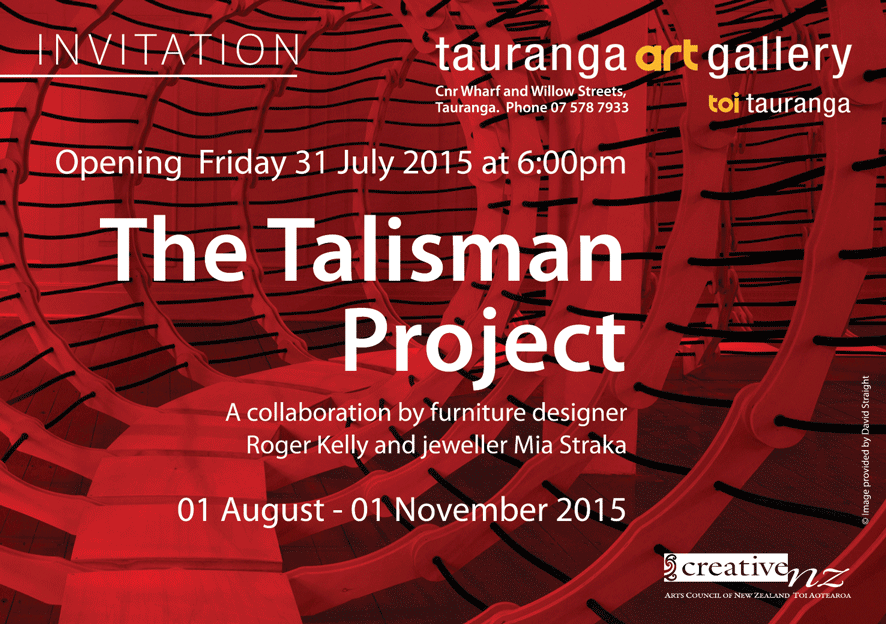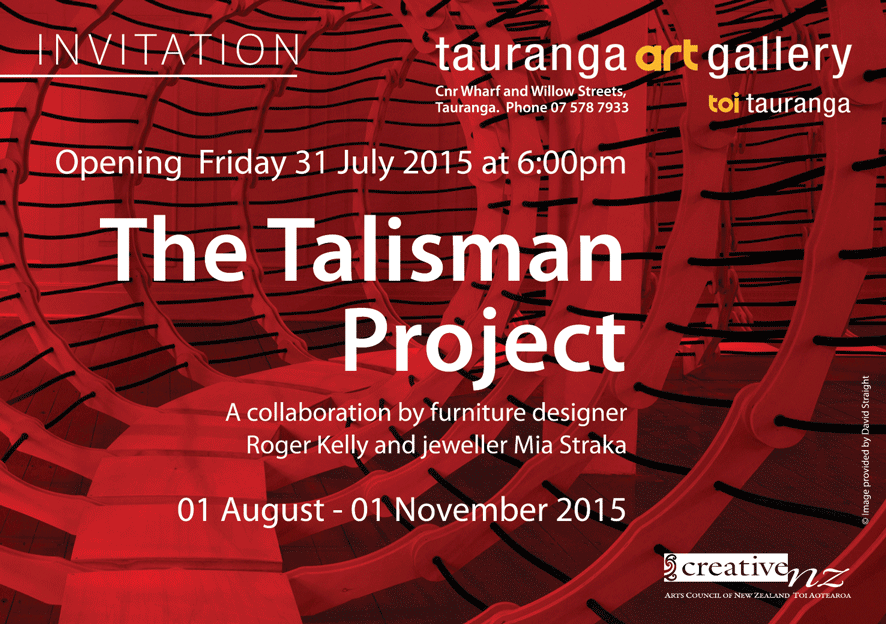 Images thanks to Tauranga art Gallery